Quickest concrete test method yet
The instrument designed to accelerate traditional laboratory concrete and cement strength tests.
BS EN 12390 and 196-1 standard strength test accuracy in minutes with less effort.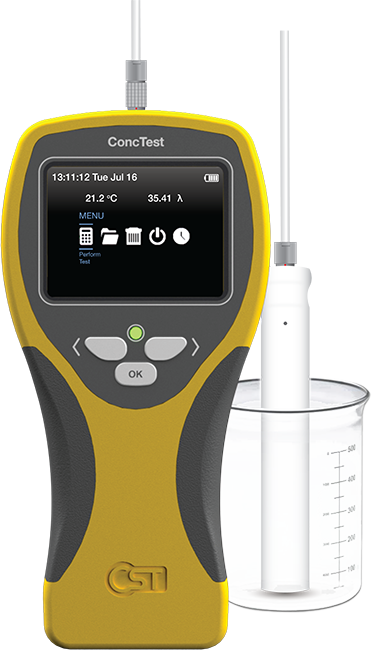 Main features
Quick instrument overview
Determines compressive strength of concrete, compressive and flexural strength of the cement, cement quantity and water consumption
Simple and instantaneous test procedure
Hand held with innovative user friendly interface
Data logging and USB results transfer to your PC or Mac
Always at fingertips thanks to Kit briefcase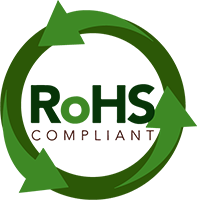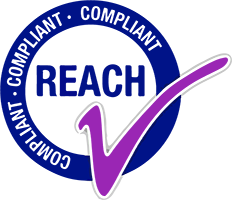 Ingenious
A unique and sophisticated method with an unmatched testing procedure.
Instantaneous
Any cement manufacturer wishes to know the quality of the cement instantaneously.
Accurate
Laboratory test have confirmed that our new method meets BS EN 12390 and 196-1 standards.
Accuracy confirmed.
Instruments accuracy confirmed with certificates.
Several performed tests have confirmed that our new instrument meets BS EN 196-1 standards. Read articles about these events.
Concrete Range
20 - 60 MPa
Cement Range
Portland Cements
CEM-I, CEM-II
Dimensions
Length: 220 mm
Width: 110 mm
Height: 36 mm
Case Material
ABS (UL 94 HB)
Protection Class
IP 65
Electromagnetic Shielding
EMC (ALVACOAT®)
Protection against electromagnetic radiation
Display
LCD Colour 3.5" 720x320 pixels
Memory
up to 500 test readings (equally: 250 for concrete and 250 for cement)
USB Port via LIMO adapter
Used to export test results to PC
Battery
Lithium-ion, 3.7V, 1100 mAh
Battery Lifetime > 12h (in standard operation mode)
Mains
5V / 0.5A
Weight
Instrument: 295g, probe: 105g, complete kit in case: 2.5kg
Operating temperature
0°C - 30°C (Charging, running instrument)
0°C - 40°C (Charging, instrument is off)
-10°C - 50°C (Non-charging)
Humidity
< 95 % RH, non condensing
Standards and Directives
BS EN 12390 compliant ROHS compliant
REACH compliant
EMC certification
ESD certification
CE certification
Documentation and downloads